Press Here For A Chart Of The Steps Of Conversion In The Book Of Acts
(Acts has more conversions than any other book.)
Have you obeyed the Gospel? What is the Gospel? 1 Cor 15:1-4 explains.
All MUST Obey the Gospel to be Saved!
2 Thess 1:8 "In flaming fire taking vengeance on them that know not God, and that obey not the gospel of our Lord Jesus Christ."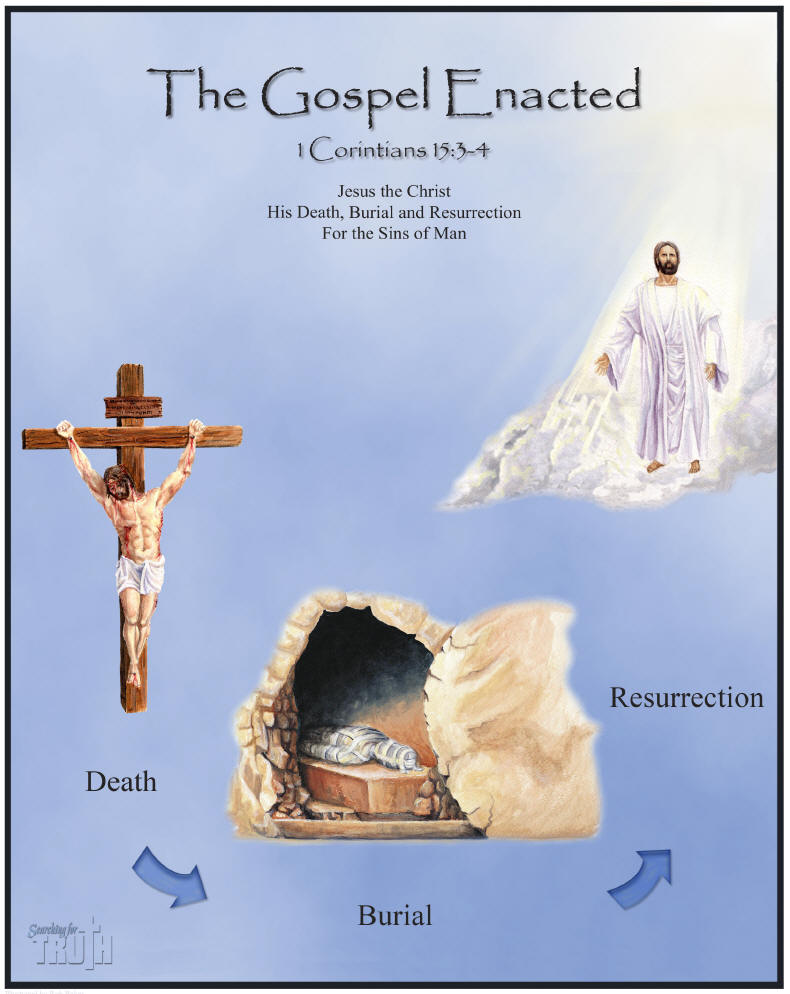 How do you OBEY the Gospel (Death, Burial, and Resurrection of Christ)? See Romans.
Romans 6:3-5
Read the whole context (Romans 6:1-18) . Verses 17-18 says we become set free from sin by obeying that FORM of doctrine. What was that FORM of doctrine? Just read what Paul said in verses 3-4. Also see Col 2:12, Gal 3:27, Acts 22:16, and Acts 2:38. Back to baptism page.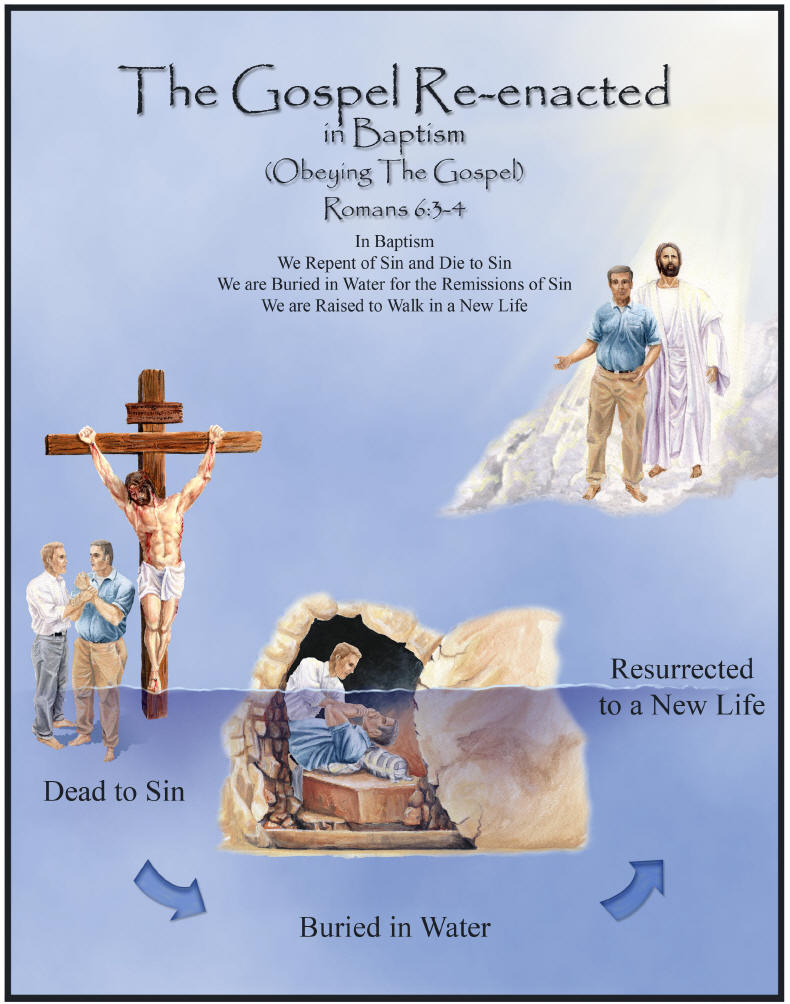 Elements of Conversion in the Book of Acts
(see Matt 28:18-19, Mark 16:16, Gal 3:27, Col 2:12)